A great start to every day
Come back for a second cup
A great cup of coffee is the perfect start to the day! But there's so much variation in taste between beans. With three generations of coffee roasters in the family, we take care at every stage of the process to make sure the second cup is as good as the first. So you get a great cup of coffee every time and can get on and enjoy your day.
It's not blood that runs in our veins, it's coffee!
With three generations of coffee experts in the family, we really know what it takes to make a great cup. We're as passionate about coffee as we are about the people who love to serve and drink it.
When we partner with cafes, restaurants and bars we provide the best wholesale coffee beans, training from experts and making sure you've got the right equipment to be serving a cup of coffee your customers will be queuing to get a second cup of. We know you want the support you'd get from a large coffee roastery, but with the unique flavour profiles and personalised attention, you'd get from a boutique roastery.
Our customers who buy from us directly know they're getting a flavour-packed, perfectly balanced bag of beans to make into their favourite drink and start the day right. Whether you're buying online or come and see us in our local roastery, we love that our customers come back time after time, so we can get to know you.

Coffee is our heritage, our life. As sacred to us as the grounds we call home.
Sacred Grounds Coffee, Online and Wholesale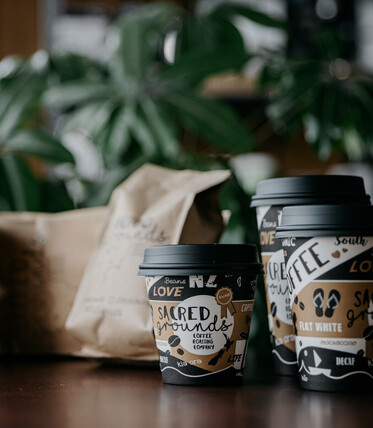 A great start to every day
There's enough uncertainty in life without taking a gamble on whether your coffee is going to taste great or not! We think that a good cup of coffee should be repeatable, every time. And you don't need to worry that you won't get a great start to every day.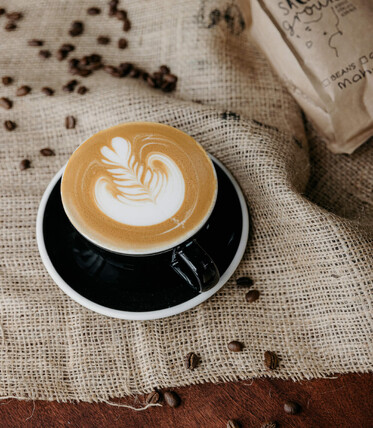 Come back for a second cup
Meeting friends and family for a coffee is how we get together, hang out and connect. We believe that conversation is enhanced by a great-tasting cup of coffee. Serving excellent coffee makes for an excellent day. So you'll always come back for another cup.
Jenna Phillips
Jenna was raised by her Dad, Greg, and has been involved in the coffee industry one way or another since she was a child. Starting her own journey when she was only 12 years old, working in a little cafe in Auckland. Jenna worked for a few years in different cafes as a barista, and decided to join the family business in 2020.
Studying at the NZ Coffee School in Nelson, where she learnt from the top people in the industry about all things coffee. As a result, Jenna is now one of only 17 other authorised instructors for the New Zealand Specialty Coffee Association.
Jenna's next steps are competing in the NZ Barista Champs, and many more opportunities with Sacred Grounds in the future.
Greg Phillips
Greg first dipped his toes into the coffee industry in 1993 after leaving school. After a short stint in the army Greg returned to work for his father in a small south Auckland tea and coffee specialist company. With a strong love of both coffee and sales, in 2001 Greg qualified as a coffee machine technician before taking his skills to other Auckland based coffee companies.
In 2014 Greg competed in the National Barista Champs finishing as a semi finalist in his first and only year competing.
Greg opened Sacred Grounds in Taupo in 2018 and immediately entered the Golden Bean Roasting Competition winning 9 medals out of 10 entries.
Get a great cup of coffee every time and get on and enjoy your day. Smoothly roasted at our sacred grounds in Taupo, New Zealand.
Location
44 Nukuhau Street
Taupo 3378
Hours
Monday to Friday 7am - 4:30pm
Saturday 10am - 3pm
To keep up to date with what we're up to at Sacred Grounds, and to see all our special offers, join our community below. We never spam, promise!