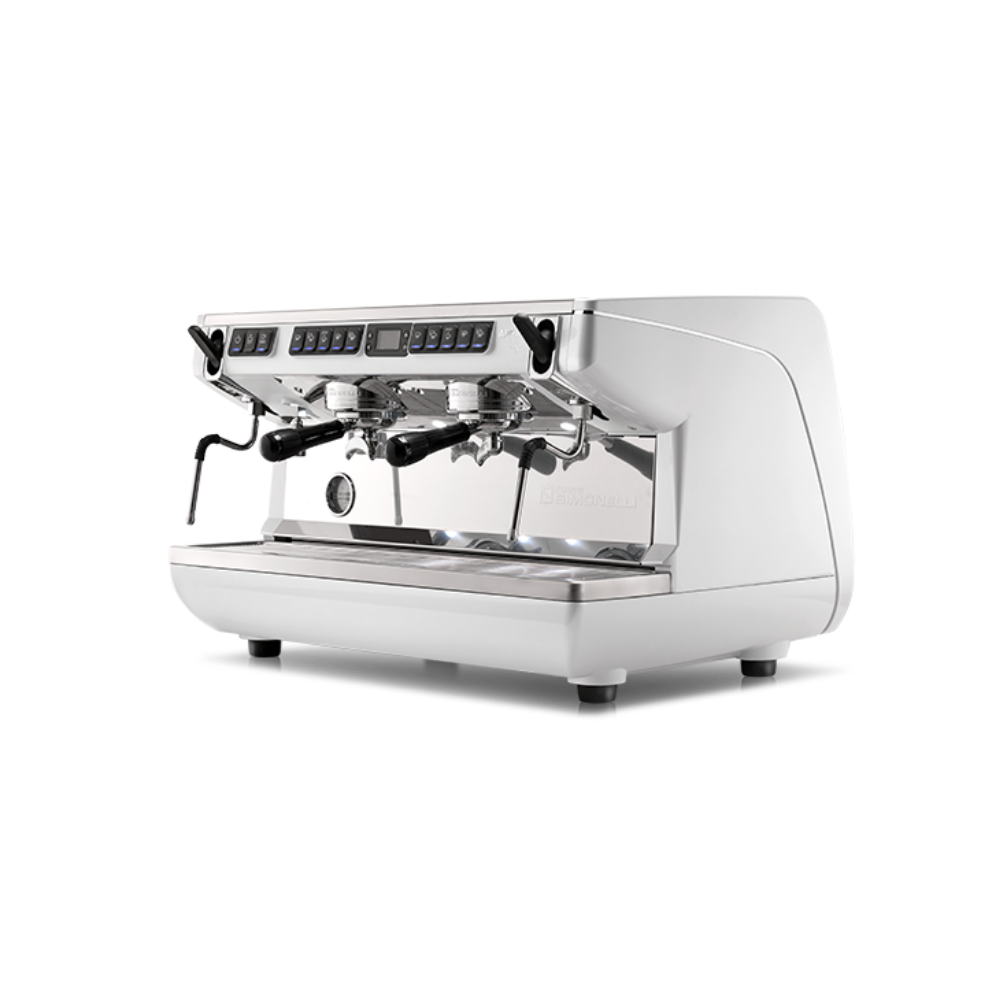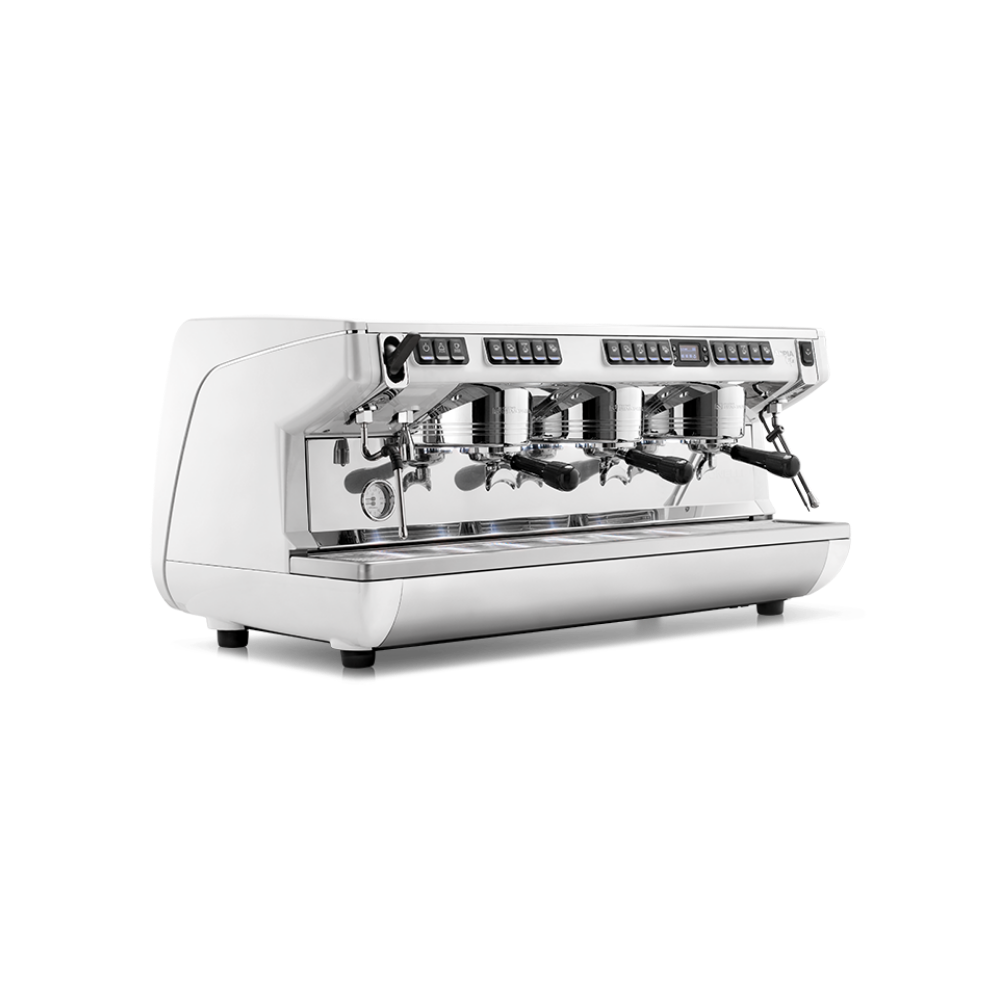 Nuova Simonelli® - Appia Life XT
Nuova Simonelli
Nuova Simonelli is an Italian company with experience and tradition going back many years. It has been making espresso machines, which it exports all over the world, since 1936. Today, Nuova Simonelli boasts a vast range of products that are able to meet the requirements of the hospitality trade, right across the board.
The XT is a new Appia Life version with TFT display that comes with a better user experience showing the most important data about dose program, counters, cleaning, setting and buttons and display brightness.

Appia Life XT is available with 2 or 3 group heads and comes in three colours; Heart Red, Black and White Pearl.
SKU: 10000-111