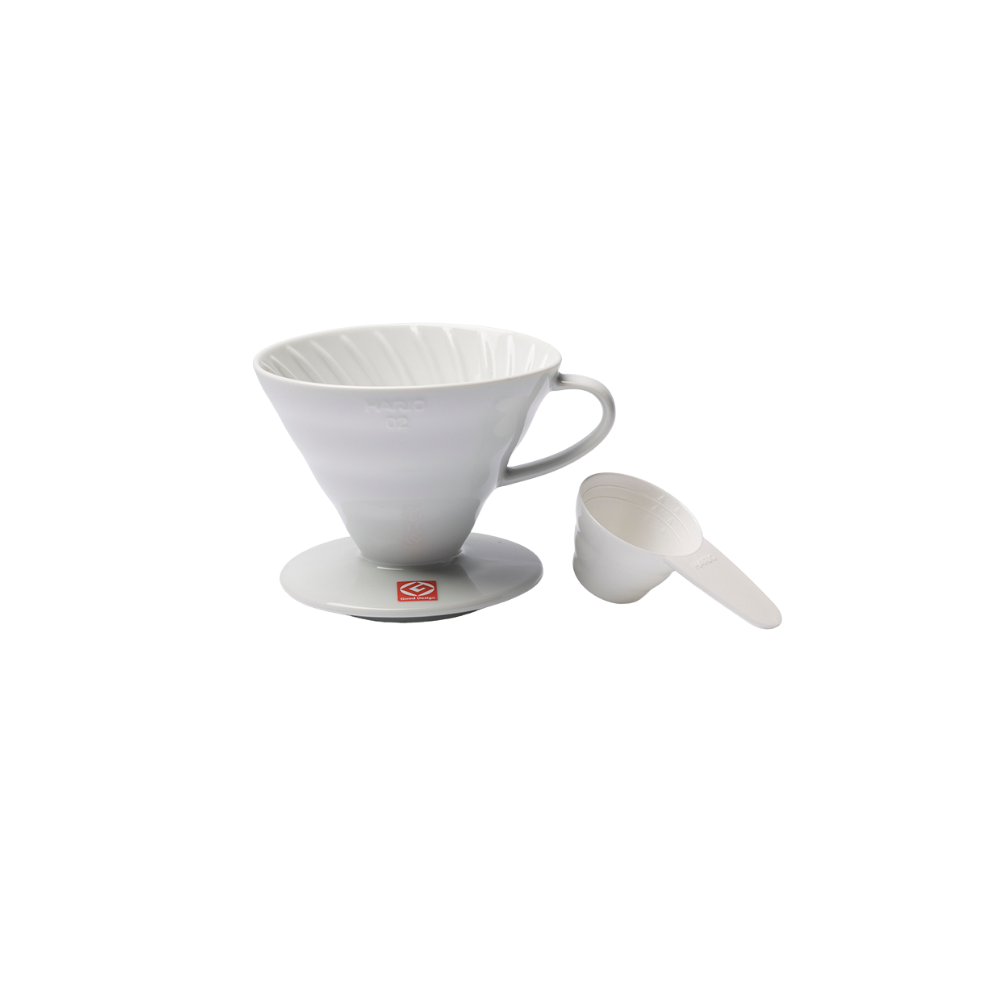 Hario v60 Dripper - White 1 Cup
Hario
$42.00
Ceramic filter cone from Hario in Japan. With it's slick design, this filter is stylish and elegant.
The unique rifled internal wall of the filter cone creates an excellent brew showcasing subtle notes while still maintaining an enjoyable presence of body.
The Hario V60 Coffee Dripper is designed to sit directly over the cup as you brew the coffee.
Note: Hario Dripper paper filters are sold separately (see linked product)
SKU: 10000-85